A new podcast has been launched to shine a light on the work and influence of economic development across Scotland. 'Talking EDAS' will feature interviews with key influencers helping to […]
The second event in the EDAS Net Zero Community of Practice: 'Stimulating Green, Just, and Nature-Based Jobs" welcomed practitioners from across the field of Economic Development to listen to speakers […]
The EDAS Community Wealth Building Open Session 2, welcomed practitioners from across the field of Economic Development to listen to speakers from the USA, where Community Wealth Building originated. The […]
This event welcomed practitioners from across the field of Economic Development to listen to speakers from Scottish Government, including an address from the Minister for Public Finance, Planning and Community […]
Economic development activity has been dominated by Covid. In the short term this has involved helping people, business and places cope with the immediate challenges. Medium term activity has focussed on trying to understand the longer term implications and make sensible recovery plans. While longer term work will implement...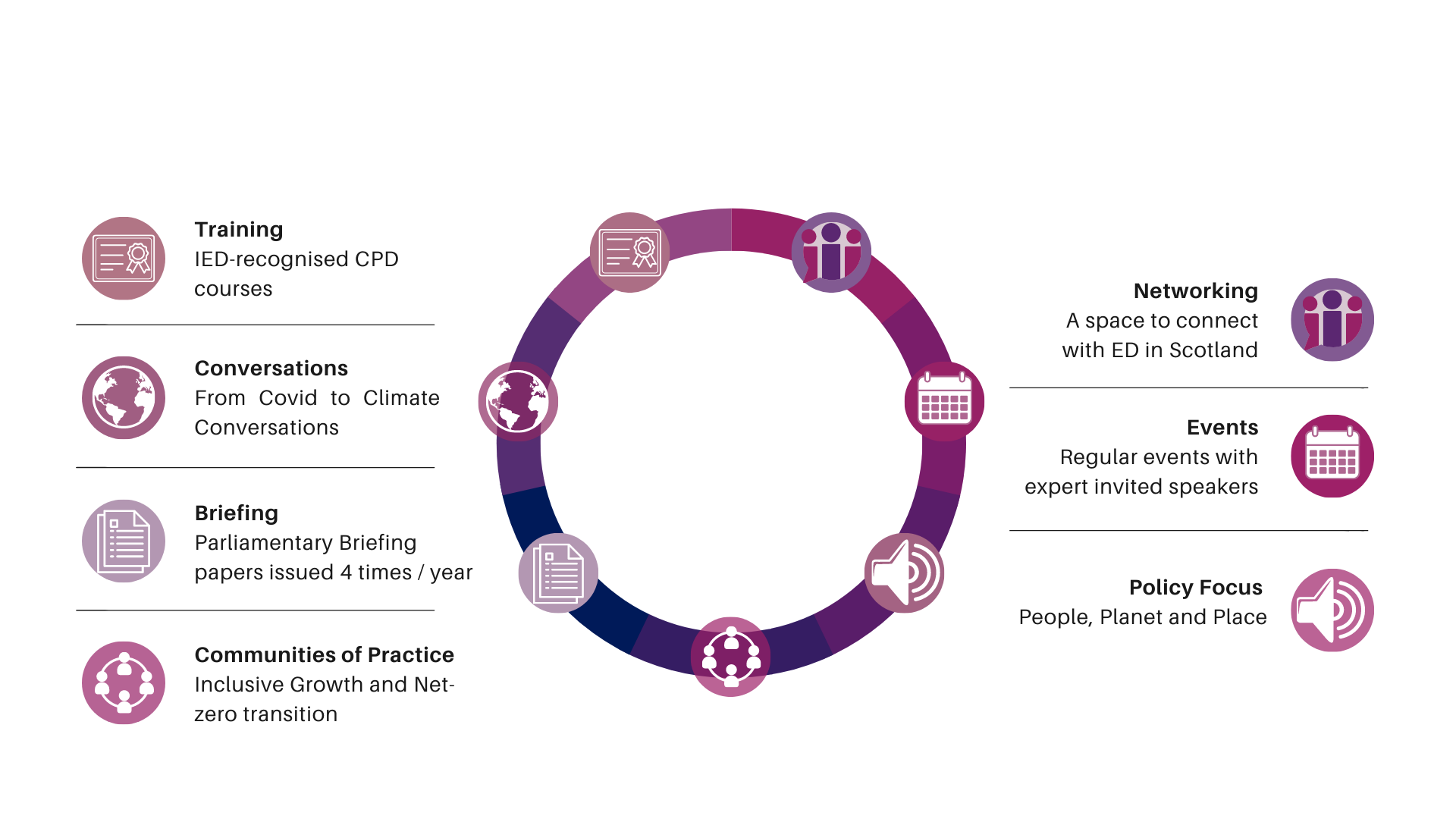 To all our EDAS members, I'm pleased to share with you EDAS's draft strategy for 2021-24.  This strategy is my first as Chair of this organisation and follows two development sessions […]
As we emerge from the pandemic COP 26 will focus Scotland and the wider world's attention on what needs to be done by whom to achieve net-zero ambitions. We know the challenge is massive, but it's sometimes difficult to get your head round how big and in what time...
The story of BiFab, a fabrication yard that symbolised Scotland's hopes for a "just transition" from North Sea oil to offshore renewables yet went into administration at the end of last year, has salient lessons for Scotland's future.
As this is the season of goodwill and gift giving it might be an appropriate time to look at the role that trust plays in economic development.