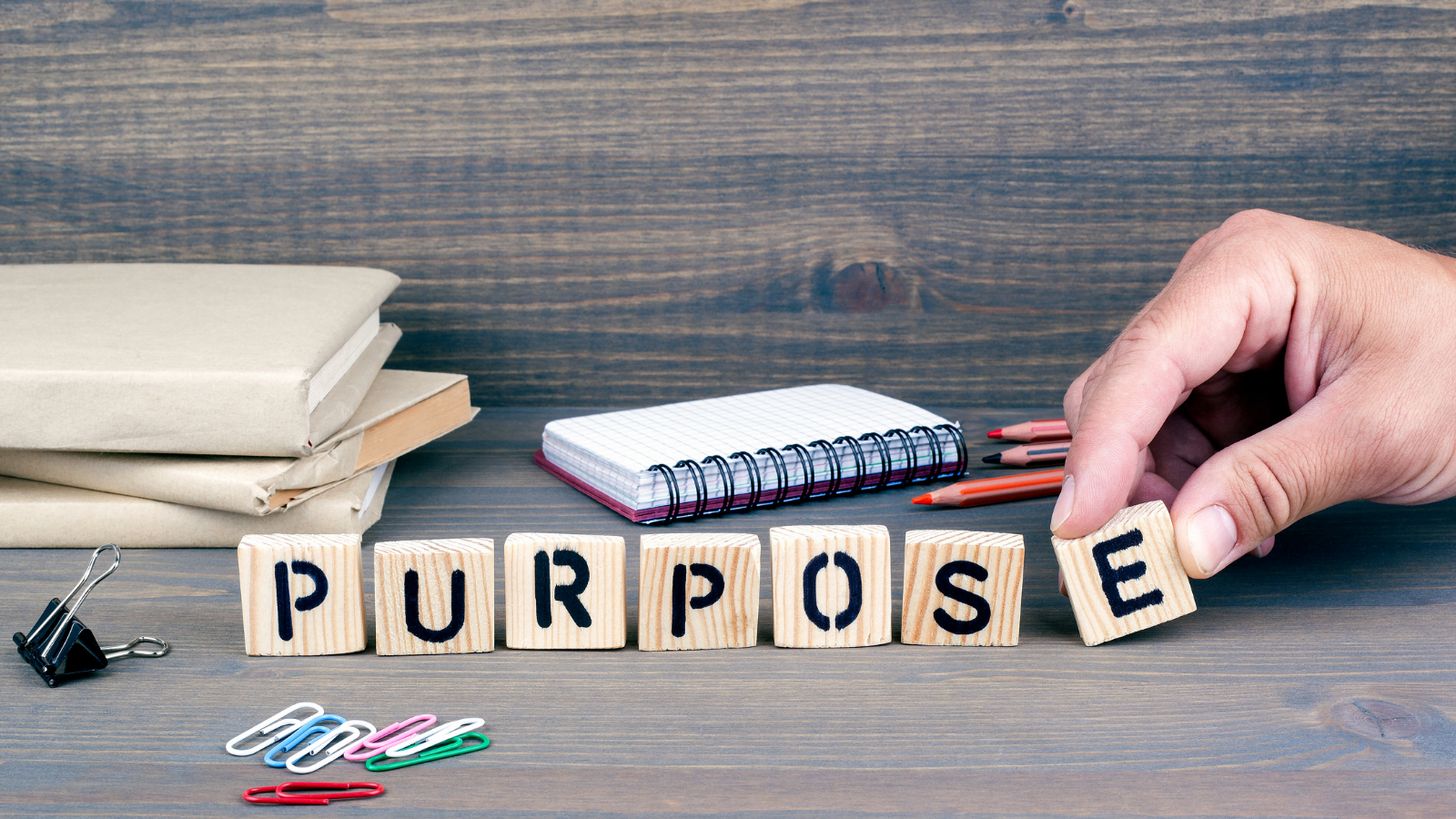 Purpose drives business success
It's hard to recall a period more turbulent than the last few years. A global pandemic, Brexit, war in Europe, rising poverty, energy and food insecurity and labour shortages combine to provide a very challenging situation for people, places and businesses.
So why is now a good time for Scotland's Business Purpose Commission to launch a wide-ranging set of recommendations to encourage more businessesto embed purpose within their cultures and business models?
On the face of it some may see this as an unwelcome distraction. Why would SMEs be interested in helping to solve the problems of people and planet when they're struggling to pay this month's gas and leccy bills? What use is a long term, purpose-driven strategy when you don't have enough staff available today?
Perhaps, paradoxically, a clear business purpose provides part of the answer to today's challenges.
Many of the businesses who adapted most successfully to the Covid pandemic recognised their ability to help solve society's issues. They innovated, switched production and collaborated with local communities and new suppliers. And this was noticed immediately by customers, staff and the communities in which they are rooted, boosting reputations. In short, those businesses who see their purpose – their reason for existing- extending beyond simply maximising profits are more relevant, more highly trusted and more resilient.
There's growing evidence that a clear purpose drives increased business performance too:
So far so good. But what about the charge that re orientating a business around a clear purpose – changing company culture and operations in the process – takes time? Surely when faced with multiple crises businesses need to tackle the issues right in front of them rather than divert attention to longer-term actions?
The good news is that most companies are already adopting responsible business practices aligned with the idea of business purpose, driven by customers, employees, investors and boards.
The Fraser of Allander's Q4 2021 Scottish Business Monitor surveyed 475 businesses and found the adoption of such practices common ( but there is lots of room for improvement):
Making prompt payments to suppliers (81%)
Investing in workforce skills and training (73%)
Paying fair levels of tax (56%)
Paying the Real Living Wage (65%)
Addressing workforce pay gaps (34%)
Sourcing ethical products (30%)
Increasing workforce diversity (26%)
Making a commitment to net zero emissions (22%)
Scottish Enterprise ran a series of focus groups with companies earlier this year to understand how we could help micro and small businesses take further action in relation to fair work ('people') and net zero ('planet'). The insights are worth sharing since they're relevant to all of us in the EDAS Community.
Find ways to incentivise change. Businesses want to do the right thing, and customers, staff and funders/investors are all encouraging them to do more. But many need support and encouragement – and want to know that the benefits will outweigh the costs.
Spell out the business benefits. Time-poor business leaders don't always make the connections between fair work and net zero business practices and the benefits they could gain today. We need to help them understand that investing in their workforce and sustainable practices not only saves money (boosting productivity and profitability) but aspirational values held by their staff, customers and suppliers.
Acknowledge the barriers to change. In rank order these are: lack of time, cost, lack of expertise/know-how, and complexity (ie having to jump through hoops). The smallest and least mature businesses tend to struggle most but capacity/capability is an issue for almost all companies. Any support we offer needs to acknowledge and address these realities.
Scottish Enterprise is already helping companies become more purposeful by helping them:
Address growing market opportunities that solve problems for people and planet – including our net zero health and wellbeing national programmes.
Adopt inclusive business models including employee ownership and co-operative approaches. Co-operative Development Scotland (CDS) has launched new episodes of the Reset and Rebuild Podcast, highlighting the benefits of inclusive business models.
Develop business sustainability plans, reducing emissions and improving biodiversity and productivity.
Embed fair work practices such as paying staff the real living wage and promoting employee voice and engagement.
Change can often be challenging. But even in the face of immediate crises there is no 'wrong' time to start changing, since the benefits can often materialise quickly.
Perhaps the best reasons for becoming more purposeful come from the successful businesses who are already well down this journey. There's no one-size-fits-all approach but many great examples to learn from. From Advanced Clothing Solutions, Amiqus, Edrington, Jerba Campervans to Macphie you can find out more about these brilliant case studies in the Business Purpose Commission's Report.